Best Hotels in Province of Bologna for 2022
Choose from over 1,000,000 unique hotels, apartments & villas around the world
Free cancellation on most hotels when you book with ebookers!*
Hotel deals in Province of Bologna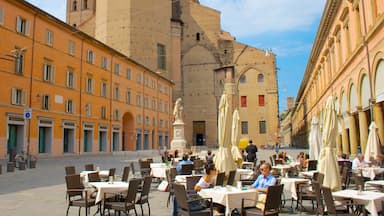 Bologna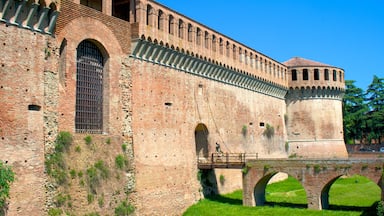 Imola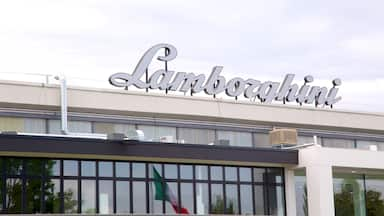 Sant'Agata Bolognese
Featured Hotels in Province of Bologna
Don't see what you're looking for?
See all available properties in Province of Bologna
View all properties
Lowest nightly price found within the past 24 hours based on a 1 night stay for 2 adults. Prices and availability subject to change. Additional terms may apply.
<h4>Bologna hotels: enjoy this food-lovers paradise</h4>
Convention
As one of the largest trade-fair centres in Europe, Bologna offers a wide range of conference facilities ranging from the massive splendour of the Nuovo Polo Congressuale, able to host 6,500 guests, down to the timeless sophistication of the Palazzo Re Enzo and the Palazzo Gnudi, family run since 1500. Bologna offers a wide selection of modern hotel chains like the Sheraton, catering for every budget in between.
Dining
Bologna's nickname is La Grassa, or the Fat One, indicating its wonderful richness of food rather than the shape of its inhabitants. Considering Bolognese famous cured pork, tortellini, cheeses, chocolates, delicious homemade ice cream and the famous ragu, Bologna's nickname comes as no surprise. Portici is the only Michelin starred restaurant in the city and offers exquisite traditional Bolognese food with a modern twist.
Shopping
Shopping opportunities rival those of Milan or Rome, and are all in close proximity to the main Bologna hotels. Visit the four main shopping streets, Via Dell'Indipendenza, Via Ugo Bassi, Via Rizzoli and Via D'Azeglio, to see what Italian designers have to offer. Foodies should head for the Mercato di Mezzo, which hosts Bologna's best gourmet shops. Their quality and selection is unmatched, but with often a pricetag to match
Major Points of Interest
Renaissance architecture, medieval city walls, Basilica di San Petronio or the fifth largest church in the world, 24 miles of ancient porticoes, the oldest University in Europe, a museum of Formula 1 racing, and amazing art galleries provide a huge range of attractions for all visitors to Bologna.
Sports
Bologna is home to a major football team and a major basketball team. While a founder member of the Serie A championship, the Bologna football team has not won the league title for 50 years. Bologna regularly hosts Juventus, AC Milan, and Roma matches. The other love of Bolognese sport fans is basketball and Virtus is one of the city's major teams and one of the biggest in Europe.
Recent Province of Bologna hotel reviews by travellers like you
ebookers verified reviews
Best Western Plus Tower Hotel Bologna

5/5 Excellent

"Very clean. Very quiet. Breakfast was great!"

A verified traveller stayed at Best Western Plus Tower Hotel Bologna

Posted 2 days ago

Best Western Plus Tower Hotel Bologna

Hotel Metropolitan

5/5 Excellent

"Great location, nice room, very clean. Staff were friendly and provided recommendations and helped with dinner reservations."

A verified traveller from Toronto stayed at Hotel Metropolitan

Posted 4 days ago

Hotel Metropolitan

Fly On Hotel

5/5 Excellent

"This hotel is very conveniently located near the airport so its mainly for people in transit. But their shuttle service is not available early in the morning. So we had to get a taxi to go the couple of kilometers to the airport. "

A verified traveller stayed at Fly On Hotel

Posted 1 month ago

Fly On Hotel