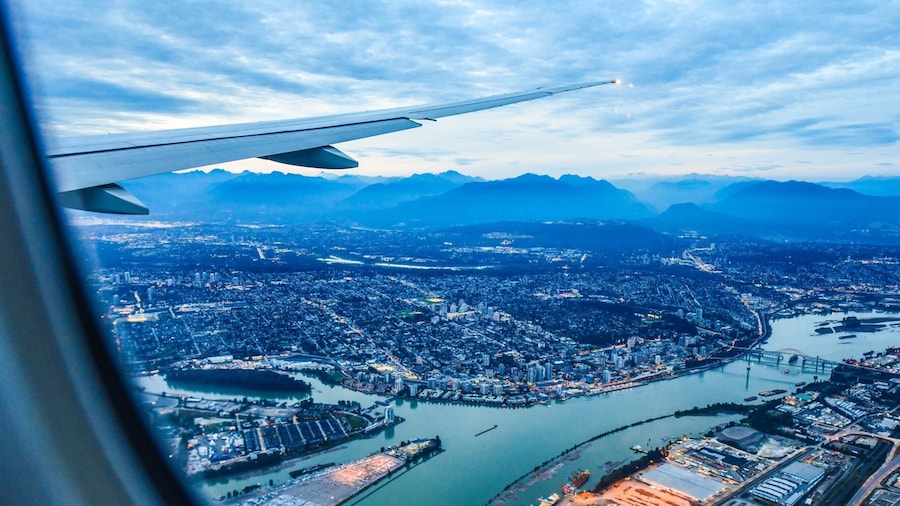 Many airlines offer flexible change policies
Top Flights Deals from Oman Air
The lowest prices found within the past 7 days to were for one-way flights and £692 for return flights, for the period specified. Prices and availability are subject to change. Additional terms apply.
---
Oman Air flights
As one of over 400 airlines working with ebookers, Oman Air has long experience in flying their passengers from A to B efficiently, safely and comfortably. Long haul flights especially can be trying for people who are not used to sitting down for long periods with little to do. Oman Air recognises this and does its best to ensure that travelling to your destination is not an inconvenience but simply part of the holiday, an enjoyable experience in itself. That does not mean that Oman Air flights are expensive. As with other airlines you can buy superior class flight tickets that will give you more room, more choice in the catering services available and many other extras but the standard service is very comfortable indeed. If you are trying to keep within a strict budget then you will find Oman Air cheap flight tickets available through ebookers. By using their easy to use search function you will find the details of a full range of flights to choose from with no hidden extras, guaranteed. If you are looking for flights to a popular destination then on our web page you will find a useful flight comparison table listing the cheapest flights available every day for that destination, that will no doubt include some Oman Air cheap flight tickets.

Fly where you want, how you want with Oman Air flights and ebookers

More and more people throughout the world take a flight once a year or more either for holiday or business and out of the thousands of flights available many people choose Oman Air flights to get to their destination. Companies such as Oman Air with a long history of dedicated passenger service make perfect partners for ebookers and ensure that you the passenger has a great business flight, weekend break or holiday. As life has become more hectic, so people need to get away and recharge their batteries. ebookers recognises this need and understands that the last thing people want on holiday is hassle with travel. With over 10 years of experience in the online travel industry ebookers take their responsibilities seriously and have therefore extended their range of services and travel partners to make planning your travel arrangements easier, faster and as cheap as possible. Whether you are looking for flights to New Zealand or hotels in Sydney, Australia, a cruise around the Mediterranean or flights to Spain, ebookers can help you, even with travel insurance and finding a rental car! Even if you are looking for something a little more unusual such as flights to Greece you can count on ebookers to find the solution and if you need assistance then an experienced travel advisor is only a telephone call away, especially useful if you are using the new ebookers mobile travel service. The main thing that makes ebookers different is the fact that we listen to you, our customer. This is the reason why so many of our clients return time after time to use our services and this is the reason we work with companies such as Oman Air, as you deserve the best!  Welcome to ebookers, how can we help you?
Flights to Bangkok - Flights to Muscat - Flights to Mumbai - Flights to Delhi
Oman Air's luxury first class service for premium passengers is simply unparalleled. Before taking off, relax in the incredible Oman Air first class lounge. This serene and elegant environment is fully staffed and equipped with a full bar, relaxation areas, and luxury shower facilities. Once you're aboard, with just six seats in the first class cabin along with a luxurious lounge area, you won't even remember that you're in flight toward your destination while aboard Oman Air. Your personal mini suite offers the longest lie-flat seat offered on any airline in the world with a built-in eight point massage system. The 23" video display gives you access to the full range of on-demand entertainment provided by Oman Air. Oman Air also invites you to remain connected while on board with OnAir mobile services, offering the ability to call, send SMS messages, and connect to the internet at reasonable rates.
Economy class on Oman Air flights offers everything that you need to be comfortable, productive, and entertained. You might find yourself wishing that your flight lasted a little longer! As you board the plane you'll receive a warm, traditional welcome, with hot and cold towels provided to keep you refreshed. Economy class seats on Oman Air are especially designed to provide maximum comfort, with a high seat back, energy absorbing leg system, and aft-mounted foot rest ensuring that your flight is comfortable and relaxing. Dining is a pleasure in Oman Airways economy class, with a wide selection of Arabic and continental dishes with seasonal ingredients designed to complement the destination.
You won't lose a moment of valuable productive time in Oman Air business class, providing the utmost in luxury. Upscale treatment starts before you leave home, with complimentary chauffeur drive service in luxury vehicles to and from all participating airports. Once you're on board, settle into the lie-flat Oman Air business class seat, 22 inches wide for ultimate comfort. The seat comes with electrically controlled backrest, leg rest, and seat depth, offering you the ability to precisely regulate your comfort. Time flies with your personal LCD display touch screen and its full range of on-demand entertainment. Choose your favourite programmes or make your own music playlist from the expansive jukebox library. Your seat also comes with 2 USB ports and a laptop power outlet, allowing you to keep your devices fully charged.
Fly with Oman Air and Book a Hotel to Save