No matter how pervasive streaming becomes, tinny computer speakers and compressed digital files are no match for the warm, smooth crackle of vinyl. The following record stores offer more than just a formidable mix of musical styles; these are places with stories to tell and incredible ambiance to match.
Hard Wax, Berlin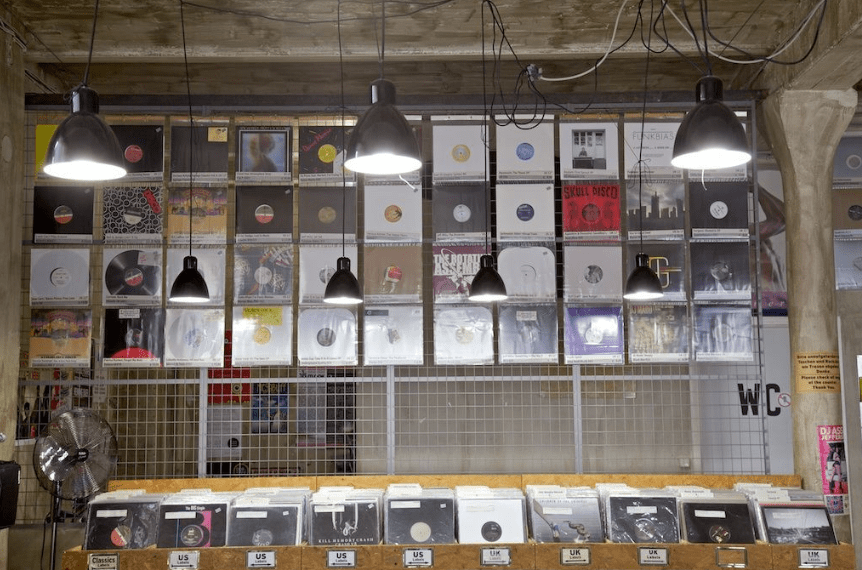 If you boogie your way across Berghain and Berlin's other high-profile dance floors, the chances are high that the headlining DJs will be spinning vinyl. The German capital is so obsessed with records that local factories are struggling to keep up with the demand. This Kreuzberg classic founded in 1989 by Moritz Von Oswald and Mark Ernestus is justifiably legendary for its techno selection. DJs including Marcel Dettmann and Modeselektor have even worked here over the years.
Rough Trade East, London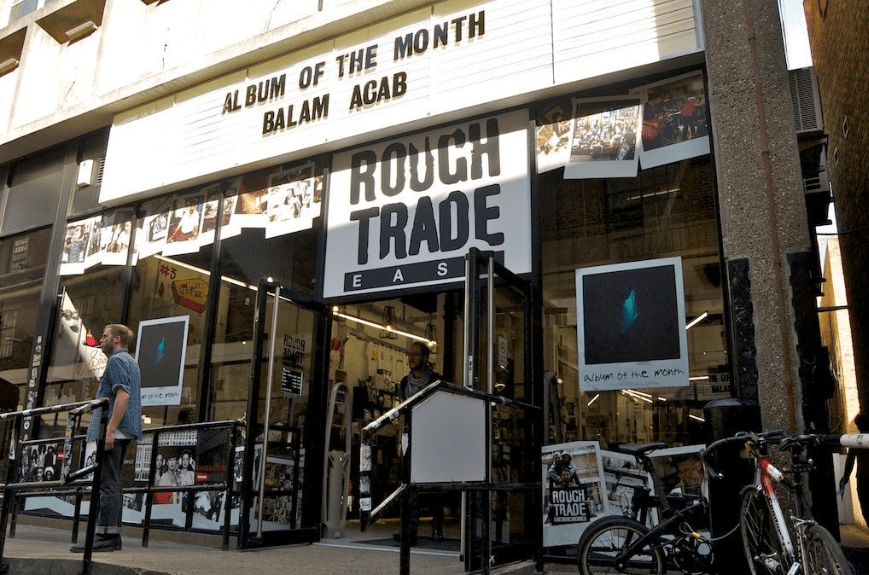 In 1976, when British music deities like David Bowie, Pink Floyd and the Rolling Stones were at the height of their powers, this iconic record store set up shop in west London. Shortly thereafter, the store led to the launch of Rough Trade Records, the music label behind bands including The Smiths. Although the brand's original location at 202 Kensington Park Road no longer exists, several other outposts, including the sprawling Rough Trade East, are still going strong.
New Gramophone House, New Delhi
This musical treasure trove predates the 1947 Partition and goes all the way back to Lehore, Pakistan in 1930. Nowadays, owner Anuj Rajpal presides over a well-curated selection of records. New Gramophone House's extensive collection covers numerous genres, but excels when it comes to Bollywood tunes and Hindi classics.
Rockers International, Kingston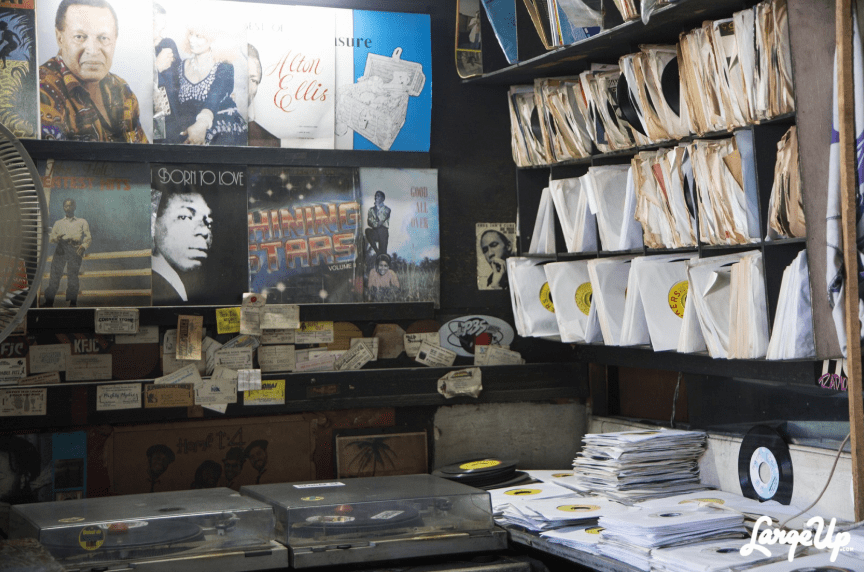 When music-lovers swing through Jamaica, a visit to this record shop on Orange Street is absolutely essential. This is, after all, the birthplace of contemporary reggae and the former stomping grounds of Bob Marley and his cohorts. Today, the store showcases an impressive range of work, but the owners have clearly never forgotten their roots.
Can Records, Copenhagen
Even among the über-cool Danish capital's many record stores, Martin Aalykke Kristiansen's eclectic outpost stands out. Don't mistake this for another flash-in-the-pan hipster operation. The decor here is far from fancy, but the breadth and depth of the collection contained within these crates is exceptional, as is Kristiansen's knowledge. If you need recommendations, don't hesitate to ask.
Amoeba Music, Los Angeles
Fans cried out in protest when this Hollywood institution announced that it would move locations in 2018. Luckily, the new spot is a stone's throw from its historic digs. Originally founded in 1990, this independent chain of record stores has endured and evolved throughout the years to hawk cassette tapes, CDs and, of course, vinyls.
Rubadub Records, Glasgow
While it has never enjoyed the high profile of London or New York, Glasglow has long boasted a thriving indie music scene. First opened in 1992, this classic stocks the best of the best, from local underground bands to techno heavy-hitters. Being a certified music geek is obligatory for working here and staff are always eager to share their personal recommendations.
Tropicália Discos, Rio de Janeiro
Brazil's richly diverse diverse cultural history has resulted in a fabulous array of music, almost all of which resides on these superbly curated shelves. Bruno Alonso and Márcio Rocha know everything there is to know about both the local and international scenes, so whether you're seeking samba or slow jazz, this place has you covered.
Transmission, Margate
One of the most recent additions to this list, this hip gallery and record store near the English coastline owes its pedigree to Kimberley Holladay, a visual artist, and Spencer Hickman, a former employee of Rough Trade and founder Death Waltz Recording Co. Though it only officially launched in 2016, the place is already a household name among collectors.
Snickars Records, Stockholm
Half the thrill of Sweden's premier record shop lies in finding the entrance. Follow the creaky stairs down to the basement and you'll discover all manner of LPs featuring electronic music, funk and other genres. Mika Snickars is responsible for this vast emporium, which has anything and everything the city's club kids could want.
Comments
comments