If there's one breed of bar that has resisted gentrification, it's the metal bar. Dark, dingy and decked with imagery of death and dungeons, there's something alluringly timeless about these joints. But you don't have to be metalhead to enjoy the world's best metal hangouts – come for the jukebox or pool table, or even a pint of beer. No one is judging.
1. Saint Vitus Bar, New York
Many proclaim the metal bar a dying breed in ever-gentrifying New York City, but this Greenpoint, Brooklyn haunt, which opened in 2011, has sought to revive that. Saint Vitus Bar has hosted the likes of Nirvana, The Descendants and Neurosis. The bar also serves as a venue space, its red-brick walls and dark wood bar painted over in black acting as the perfect setting for art openings and film screenings.
2. The Crobar, London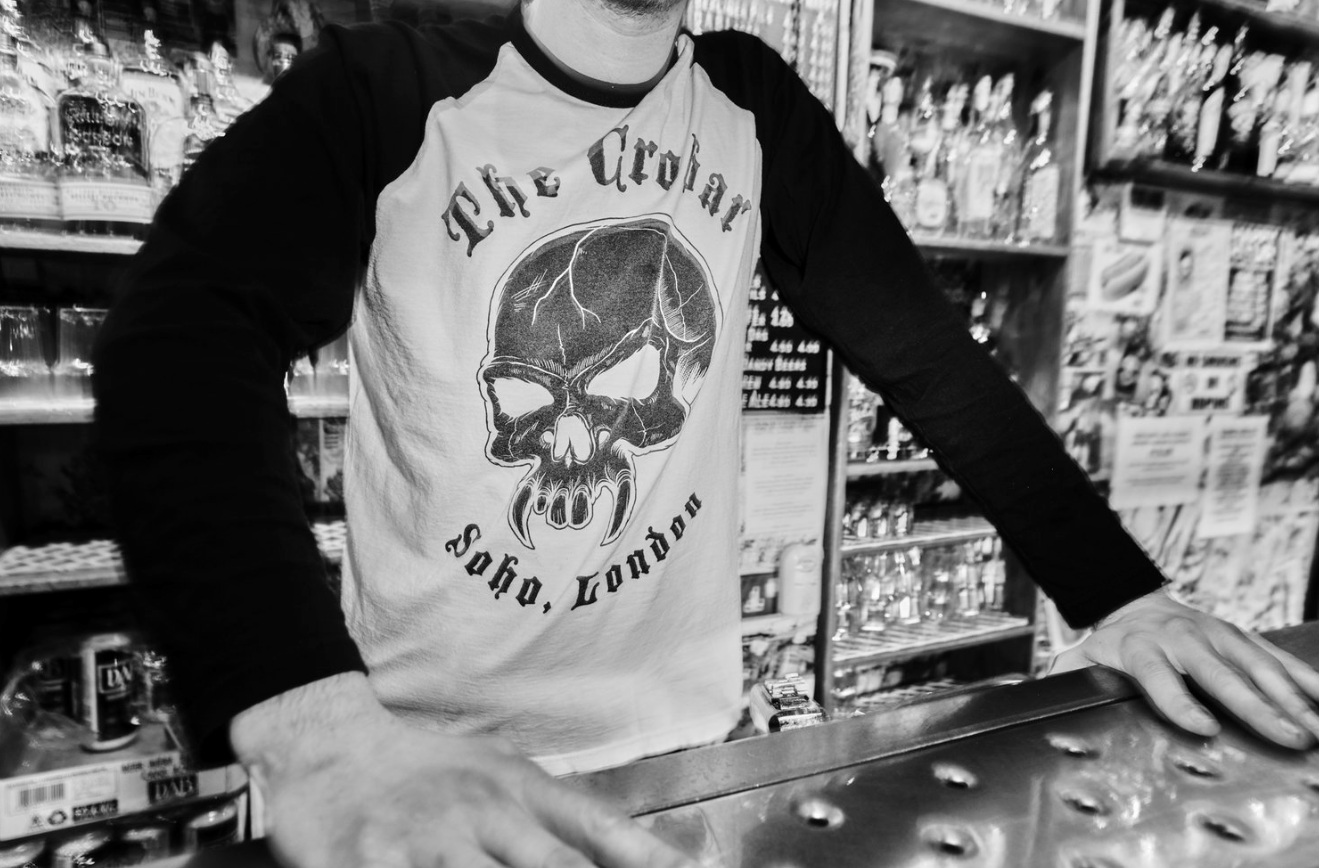 The blood-red façade and spooky font spelling out "beer 'n' whisky, rock 'n' roll" on the entrance to this snug Soho bar are unmissable – especially since it's the only one of its breeds on a row of otherwise pretty-looking shophouses. The Crobar's clientele is mostly regulars, many of whom have frequented the bar since its 2001 opening. They come for the jukebox but also the impressive selection of bourbons.
3. Le Black Dog, Paris
Le Black Dog's motto is "In metal we trust" and the Parisian mainstay certainly lives up to this saying. Black-hinged doors open to a bar and restaurant decked as a dungeon – cave-like walls and chandeliers that resemble torture devices really completes it. The music is a good mix of thrash metal – Metallica, anthrax, slayer. Interestingly, Le Black Dog also serves top-quality Argentinean meat, best washed down with beer.
4. GODZ, Tokyo
This little basement bar is a bit hard to find despite being centrally located in Shinjuku but treat the experience like a scavenger hunt. GODZ opened its heavy, soundproofed doors in 2002 but it conjures the '80s and '90s with its endless CD collection, stacked claustrophobically in shelves behind a fluorescent-lit bar. Patrons can peruse said CDs, write a song request on a piece of paper and pass it to a bartender (very retro). It's not just CDS, though – GODZ also hosts live music performances.
5. Blackland, Berlin
If you groove to hardcore German metal, then this Berlin pub is for you. Blackland hosts live performances from a wonderful line-up of local heavy metal bands with brilliant names such as Kissin' Dynamite and Darkmoon Warrior (known for their album, Nuke 'Em All). The bar counter, stools, stage, beams and walls are all, of course, black, which really sets the mood for singing/screaming. Those feeling gutsy can partake in open mic night.
6. Excalibur Café, Amsterdam
Take a break from participating in Amsterdam's other vices and kick back with a beer and a round at the pool table of Excalibur Café, a Hells Angels-themed metal pub and coffee shop located conveniently smack in the middle of the Red Light district. It's knights vs. bikers here – pinned up against walls and resting on tables are knight suits and motorcycles, the ideal backdrop for blasting early '90s Metallica.
7. Dungeon & Heavy Rock Bar, Rio de Janeiro
This Rio bar, popular with metalheads and headbangers, lives up to the dungeon imagery its name evokes. Beats from heavy metal, hard rock and classic rock performances reverberate behind the bar's steel doors and its stone walls are plastered with posters of quotes by rockers – something to reflect on while chowing down a burger and chugging a beer. Dungeon & Heavy Rock also hosts stand-up comedy and karaoke nights.
8. Dorock Heavy Metal Bar, Istanbul
Dorock Heavy Metal Bar – not to be confused with the nightclub Dorock XL Kadıköy – tends to get mixed reviews from its patrons. Love it or hate it, it's a mainstay of Istanbul's heavy metal scene. And if you're a metalhead, it's worth checking out at least once to see what the hype is about or at least enjoy a few beers. Located in Taksim, the city's nightlife district, Dorock has both outdoor and indoor seating with a stage that hosts live music acts.
9. Rainbow Bar and Grill, Los Angeles
With big mahogany booths, red table cloths and potted plants, Rainbow Bar and Grill on West Hollywood's infamous Sunset Strip has all the makings of a pizzeria – that also doubles as a live music venue. The Rainbow opened in 1972 with a huge party for Elton John, attended by pop-rock stars, and went on to host Alice Cooper and Neil Diamond. In the '80s, metal bands such as Guns N' Roses took over, and these days, it's back to mellower tunes, with more rock-leaning metal acts.
10. Rainbow Metal Club, Athens
Another metal bar that eschews the word "black" in its name, this Athens haunt has been hosting live metal bands and DJs since 2010. Rainbow Metal Club's main draw is its four large video walls and amazing sound system. Sunday night is live music night but visit any other time and it's just as lively. Perhaps the amazing selection of beer – there are about 60 different types available at the bar – that keeps people coming back as much as the music.
Comments
comments