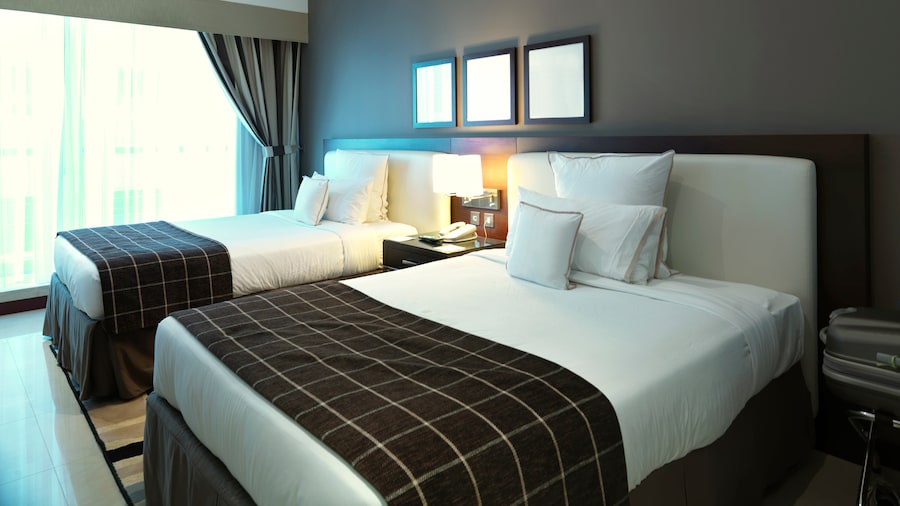 Your next trip to Puerto Morelos with ebookers
Browse our 2021 holiday package deals today! They feature hotels and flights or cars at discounted bundled rates. Book your perfect trip all in one place!
You're in luck! We have amazing deals on wonderful properties in Puerto Morelos. Start browsing our accommodations simply by using the wizard above.
We offer free cancellation on most hotels in case you need to change your plans*
For more information, visit our COVID-19 information page. 
Find the trip that is just right for you now!
*Some hotels require you to cancel at least 24-48 hours before check-in. Details on site.
Top deals for trips to Puerto Morelos
Puerto Morelos Holiday Packages for 4 Nights
Puerto Morelos Holiday Packages for 6-7 Nights
Puerto Morelos Holidays
Are you ready to rejuvenate your soul with a touch of Puerto Morelos magic? The team at ebookers are experienced at turning holiday fantasies into a reality.
With over 500 partner airlines and more than 500,000 properties worldwide, it's never been so easy to break-out of your everyday.
How's this for a boost of confidence? If you find a cheaper Flight + Package deal within 48 hours pre check in, we'll meet it and refund the difference — we call that our Price Guarantee.
Whether you're after a vibrant metropolis or the calm of a far-flung escape, we can help you to feed your wanderlust.
Terms and Conditions apply.
Holidays in Puerto Morelos
Whether you're looking for a leisurely escape or a grand adventure, ebookers can help you put together a trip to remember in Puerto Morelos.
Puerto Morelos isn't too far away from Playa del Carmen, which is situated 20 miles to the southwest. Mexico City, the nation's capital, is to be found 800 miles to the west.
When they aren't playing up in the back seat of the car, kids can be wonderful to travel with. Why not enjoy a day of light-hearted fun and adventure with the young ones at Selvatica Adventure Kingdom?
The kids will be filled with awe and wonder on an outing to the Crococun Zoo. They'll get an up-close look at how animals behave while learning about what it takes to look after them.
Strolling around the manicured gardens and floral exhibits at the Dr. Alfredo Barrera Marin Botanical Garden feels like gliding through a magical paradise.
Can you remember the last time you enjoyed a picnic in the park? Eat, drink and savour both good food and company at Cenote Siete Bocas.
Few things are as enjoyable as a leisurely stroll along the shoreline and collecting the occasional seashell. Ojo de Agua Beach is the place to spend your day when you need a little seaside therapy.
A significant area of marine conservation, Puerto Morelos National Marine Park is a hive of unique underwater life.
Looking for answers to some of life's burning questions? Swing by San Jose Catholic Parish, a historic spiritual space.
As an integral part of Puerto Morelos' layout, Puerto Morelos Town Square is worth stopping by. There's often a decent crowd there, so it's a great spot to chill out and enjoy the bustle of the city.
If you're eager to give your wallet a working out, head over to Artisans Market. From the latest fashions right down to the essentials, you're certain to hit on something to spend your hard-earned coin on.
While it's easy to concentrate on the main attractions here, Puerto Morelos also has some great lesser-known sights. Puerto Morelos Adventure is a good example. Parque Cenote Las Mojarras might also work.
Cheap flights to Puerto Morelos
Prices found within past 7 days. Prices and availability subject to change. Additional terms may apply.
Top things to do in Puerto Morelos